Reviews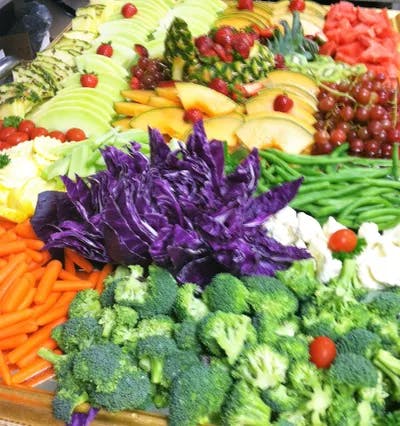 Reviews from Past Customers
BBQ Review
I will be honest, I was nervous about getting a caterer for our BBQ, we usually do it ourselves. Everyone I asked said, "McNulty & Foley Caterers, Inc." So I gave them a call, spoke with Kristen and boy it was nice to hear someone with Customer Service and someone who actually cared about my event and not about adding dollars to the bill. The staff arrived, so friendly and full of energy and they set everything up and I must say the Chicken & Ribs were amazing. I am booking with them for next year! No brainer, they are now my caterers. Thank you so much!"
Brenda- Pelham, NH
Funeral Lunch
"I lost my husband suddenly. Everyone kept telling me to call McNulty's. I was so glad I did, from the moment I spoke with Kristen on the phone, I knew that she was going to make things easier for me. She was kind and compassionate and she truly cared about my loss. She assured me everything would be wonderful. For such a sad event, McNulty & Foley made things better, the Chicken Pie was amazing and the Salad everyone told me about. I will use them again for a happier occasion. Thank you for being so helpful in my time of need and serving the quests with a wonderful meal. I am not surprised you are voted the best caterer. I cannot thank you enough."
Helen, Hudson, NH 2012
Corporate
"I would like to share some comments about McNulty & Foley Caterers, Inc. as a first time experience. I researched area caterers online and found McNulty & Foley. After speaking with some employees who said they had a great reputation, I decided to try them.
We used McNulty & Foley Caterers, Inc. for our in-house employees' Holiday party.
Kristen Dion-Baker was easy to work with and made great suggestions when I told her we had a limited budget to work with. We had some dietary restrictions and that was not a problem. Kristen was very accommodating.
On the day of the party, Kristen and her staff arrived promptly, set up the buffet in a matter of 15 minutes and we were ready to go. The food was hot, delicious and there was enough food for seconds. The staff of 4 including Kristen were cordial and friendly. They cleaned up promptly after the food was served.
I would recommend McNulty & Foley and would definitely use them again."

Ann Davis
Assistant Human Resource Manager
Parker Hannifin Corporation
2012
Anniversary
"Isn't it awesome to have kept this wonderful tradition of such great tasting food alive!! I met my husband in Nashua at the age of 14 and we married at 18, my dream was to have my reception at McNulty's but in those days we didn't have the money. I remember a few weddings we had gone there and how much we enjoyed the meal and the atmosphere it was such a pretty place... Now we have just made our 41st anniversary and still enjoying McNulty & Foleys delicious food!!! Just had to share with you Kristen you have kept the spirit alive!! Thank You!!"
Dawn Blais, Nashua
Wedding
"McNulty & Foley catered my wedding, it has been six months and still people are talking about the food, " That was the best-catered meal I have ever had." I keep hearing this. Even more than the food, Kristen is a godsend. She answered all my questions quickly and not only that, she spent time with me going over everything I needed to get done, from flowers to music, to DJs and the dreaded seating charts. It didn't matter if I emailed her at 9:00 at night, she responded. She told me not to worry, she would make sure my day was perfect and she was right. Amazing food, amazing service and I now have a caterer for everything I need."
Ashley B.